Summer time is here and for many that means it is time to get out and enjoy the great outdoors!
Our friends at REI have put together a great checklist for you to follow when packing your gear for the next big trip into woods….and guess what is #2 on their list of essentials…..SUNGLASSES!
http://www.rei.com/expertadvice/articles/day+hiking+checklist.html
Make sure that you remember to back your ROR too, ROR Lens Cleaner is the #1 choice on and off the trail!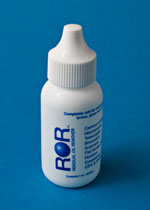 ROR Lens Cleaner….Order Yours Today!